1. IoT
IoT is a network Embedded with software, sensors, and other technologies to communicate and exchange data over the Internet with other devices and systems.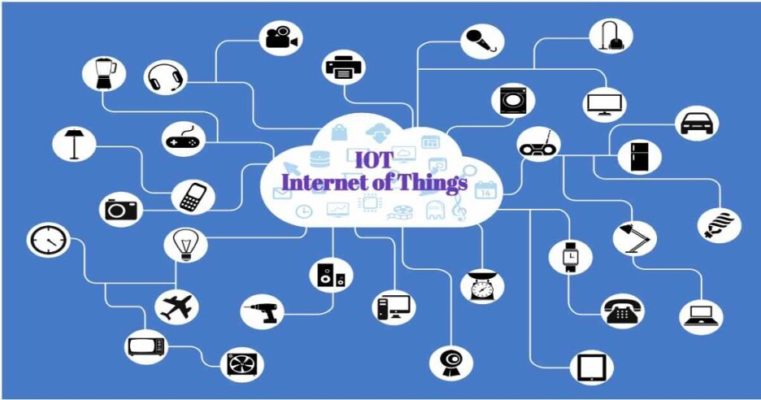 Fig.1: illustrations for IoT in the information technology industry( Source: http://digidoor.in/internet-of-things-what-is-iot/)
Due to the combination of multiple technologies, real-time analytics, machine learning, ubiquitous computing, commodity sensors, and integrated systems, things have evolved. All these conventional fields have contributed to the Internet of Things, including embedded systems, wireless sensor networks, test systems, automation, home automation, and others. In the consumer market, IT is most synonymous with goods that support one or more common, connected ecosystems with the idea of ​​smart homes, including appliances and household appliances (e.g. lighting systems, thermostats, etc.) they can be controlled by interconnected devices, including phones, smart IoT speakers, and smart speakers that can be used in medical systems economic.
2. Industrial IoT Service Creation
Services enabled in most of the Internet businesses by IIoT's major categories. Data and telemetry capacities support services in various industries including from services to operational control and optimization, as well as returns in a number of other IIoT applications in industries like healthcare, aviation, and robots, oil and gas, mining, metals, etc.. In particular, services support data and telemetry capacities.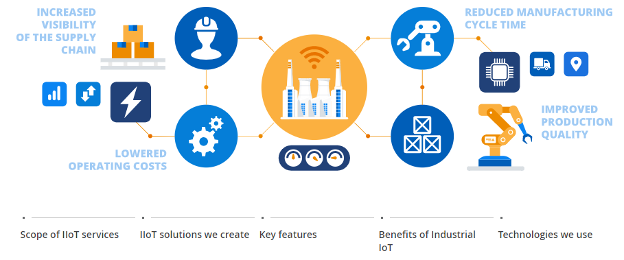 Fig.2: Industrial IoT Server(Source: https://www.scnsoft.com/services/iot/industrial)
Take an example to illustrate the creation of an industrial IoT service:
ABB Robotics has achieved increased efficiency, more customer support, and a new linked service strategy using the Industrial Internet of Things. ABB Robotics builds industrial robots for its clients, the global automation company ABB. The Internet of Things enabled the firm to move from fixing problems with robots following the data to remote maintenance and to totally alter the corporate services offered in this technology-heavy environment.
By establishing a linked ecosystem of industrial robots for clients, often hard to reach, engineers can assess problems without going to the customer. In an environment that is of critical significance to customers, this leads to concrete benefits. The integration of the Internet of Things and platforms in ABB Robotics has opened new possibilities to the development of additional services and web apps which allow for monitoring, asset optimization, and more.
The capacity to give such assistance 24/7, which is also an obvious benefit in a production setting.
Reduced downtimes and hence more efficiency and production, in certain situations problems, might be resolved from a distance (which is important as the robots of ABB are a bit all around the globe, not always in the easiest for reaching locations).
Increased customer service owing to these advantages and to all the obvious reasons for the essential uptime industries.
The capacity to build a new service that was introduced by ABB Robotics in the summer of 2016 and is known as Connected Services as part of what ABB calls  IoTSP(Services and People,) and is accessible under the Company's Robot Care Agreement. Note: the goal of the IoTSP of ABB extends beyond robots.
This internet method allows additional services like monitoring and diagnostics of conditions, backup management, remote access, asset-optimization, and fleet evaluation services provided via a web application called MyRobot, as the infographic explains.
3. Industrial IoT Service Management Aspects
Service management is a corporate resources management method used for remote businesses of various sorts. This involves the administration of all resources, and not only field staff, such as cars, planning and shipping jobs, ensuring engineers are secure, and integrating business management with other corporate IT systems, such as CRM, accounting, service desk, inventory, accounting.
In every industry where there is a requirement for engineer-led field operations, service management systems may be deployed. Engineers can obtain all information concerning consumers and job needs with the rise of smartphones and mobile applications (equipment manuals, training videos, and knowledge base). The knowledge acquired) needed to do it fast and securely.

Fig.3: Descriptive image for service management in IIOT(Source: https://www.inceptum.hr/field-service-management-in-the-era-of-the-industrial-internet-of-things-iiot/)
Planing and dispatch are some of the most essential elements of the system for service management. The best potential appointment in real-time must be determined by providing information such as customer placements, journey time, order history, availability of customers and engineers, and engineering expertise and know-how. It may take minutes if not hours if done manually. This is something. By implementing machine learning and artificial intelligence solutions, the service manager may analyze and assess many factors and generate a work order plan that will be optimized.
Source:
https://en.wikipedia.org/wiki/Internet_of_things
https://www.i-scoop.eu/internet-of-things-guide/industrial-internet-things-iiot-saving-costs-innovation/
https://www.i-scoop.eu/internet-of-things-guide/industrial-internet-things-iiot-saving-costs-innovation/iiot-abb-robotics-case/
https://www.inceptum.hr/field-service-management-in-the-era-of-the-industrial-internet-of-things-iiot/