SPERANZA TEAM BUILDING – COMPANY TRIP 2022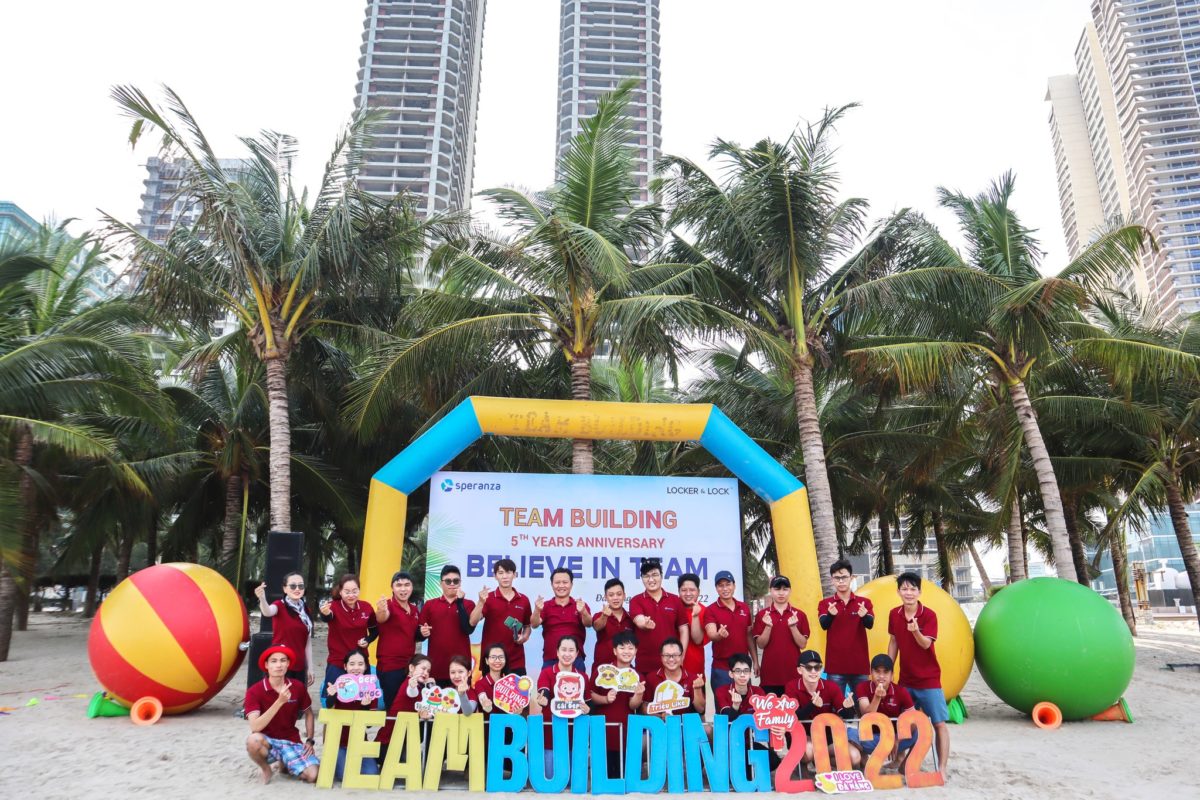 Team-building requires giving your employees the tools, training, and resources they demand. Therefore, Speranza decided to hold a trip with all members' attendance in order to put their feet up for 3 days. 
Hoi An and Da Nang city were the two last outstanding destinations where our company made the decision of enjoying a couple of team-building games and getting to know each other closer and closer. As a result, the sense of cooperation and camaraderie have become steadily stronger.
Let's have a look at our dynamic games and activities throughout these notable pictures to know what they did and how they connected together in a company, especially on the 5th anniversary.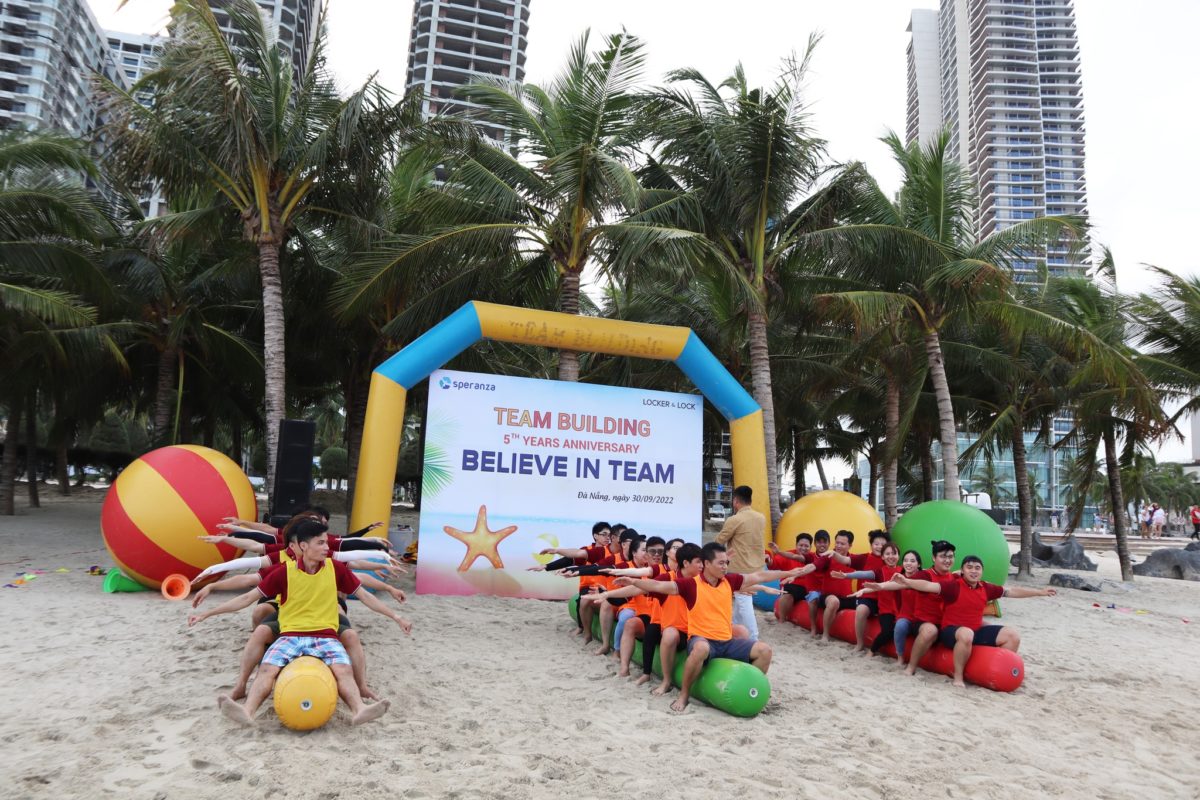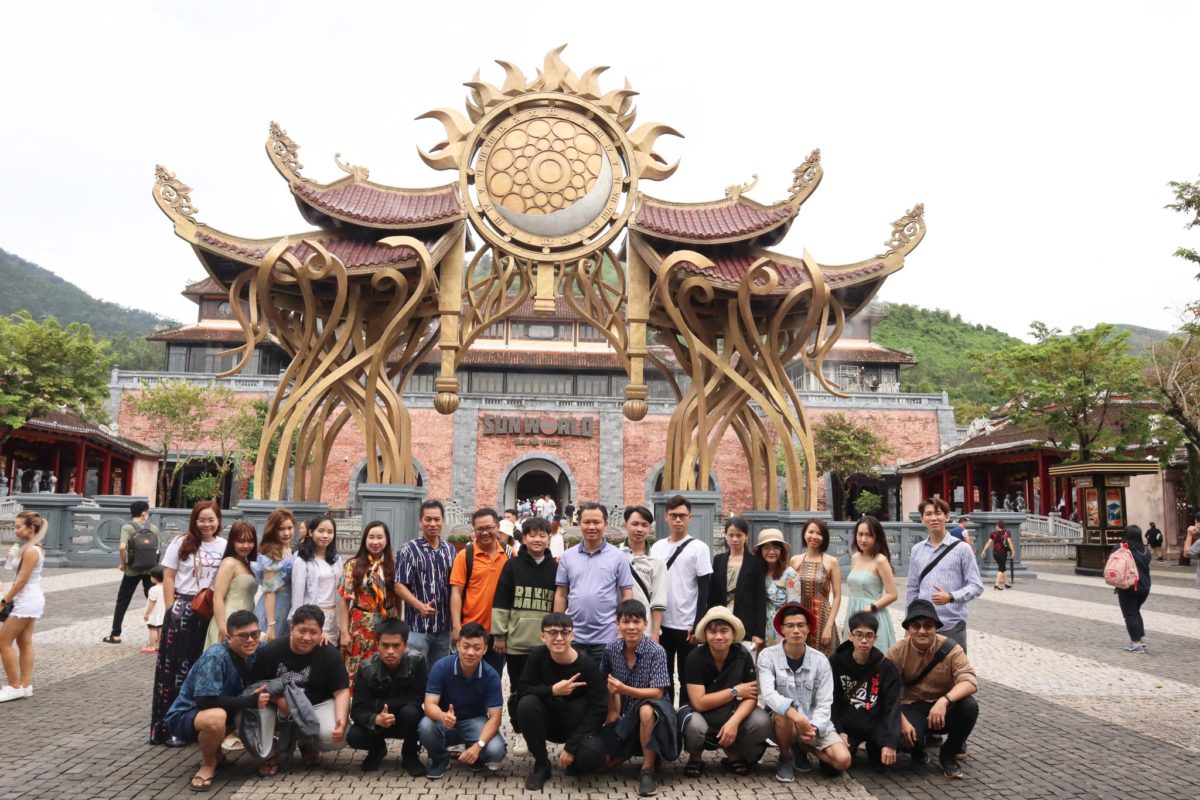 The first day: Get to know each other
Attending social events is a great way to build relationships. People will more likely open up and reveal more of their personalities in a relaxed setting. 
Our company held a pre-holiday meeting in the coffee shop to boost our members' emotions high up before starting to participate in the company trip. Everyone could break the ice and share more about their plans, thoughts, feelings, and maybe clothes and accessories or food. 
With 'Believe in Team' theme, our company could express their burning desire to develop more strongly to reach out to the big sea that is the world economy. By doing this, we would establish a strong foundation of purpose, trust, and rapport to add difficult situations in an appropriate and successful manner.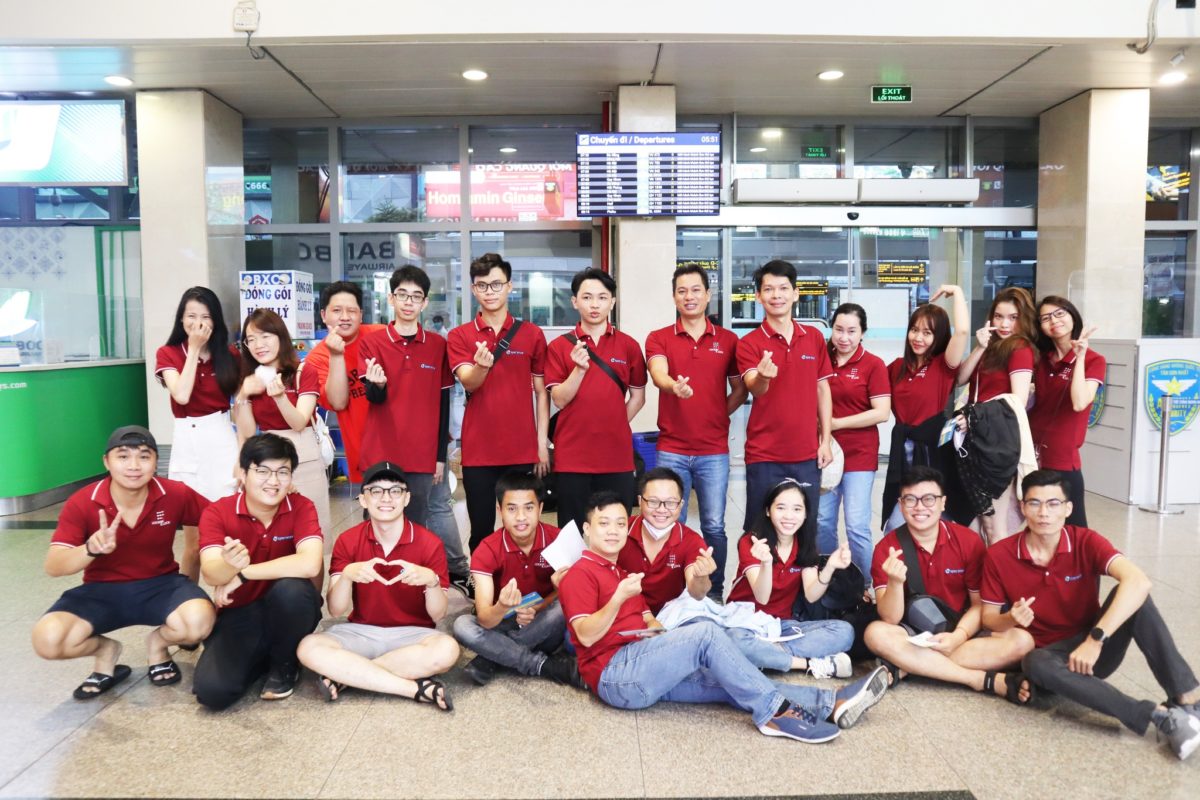 The second day: Develop strong teamwork skills
To complete team-building activities on the beach, our firm was divided into three smaller teams. Throughout each game, the team members had to strategize, work together, and encourage one another to win the best prize in the allotted time.
The program's games would encourage players move their bodies flexibly as well as think creatively. There is less interaction with others in the workplace of today, especially in the office, where everyone is preoccupied with their task. Taking part in these activities would break those distance barriers.
The boundless stretches of golden sand beaches were the perfect locations to take part in awesome team-building activities that promote relaxation, youth, and vigor. To raise the standard of businesses and organizations in the economic sphere, the message of collaboration and useful lessons to enhance each employee's career and life were thoughtfully incorporated.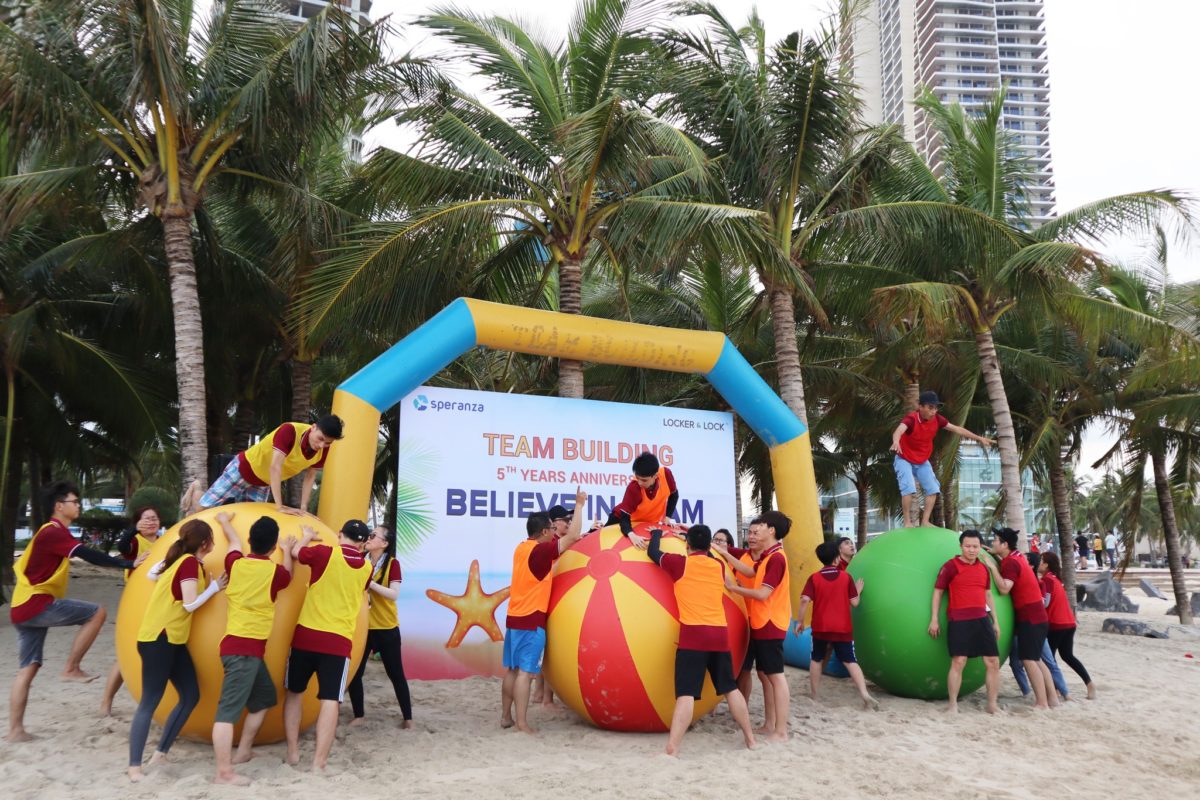 The last day: We are one
The trip didn't stop there. After a recovery from dynamic activities, we travelled to some distinguish spots not only enjoying ourselves but also saving unforgettable memories. 
During the trip in Hoi An Ancient Town – World Cultural Heritage, we gave it a shot to experience some unique food like corn sweet soup, Quang noodles or Cao Lau. Moreover, a little bit cold with breathtaking views in Ba Na Hill brought an extraordinary feeling to all of company's members. It appeared that every beautiful image reflected the sense of unity.
Given the variety of major activities, a gathering party prior to the trip's conclusion was the ideal option for sharing to maintain effective and ongoing connection with team members.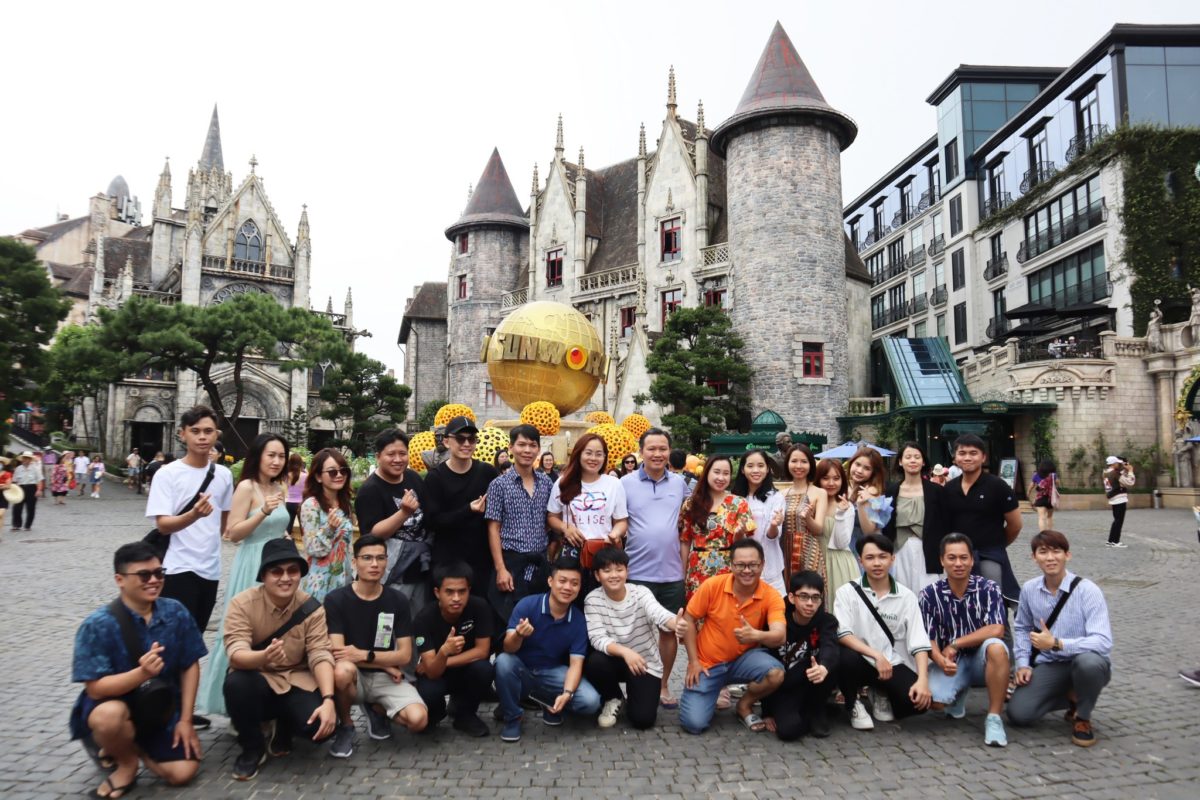 Until the end of the show, it seemed as though the contestants didn't place as much importance on the prize. Because they received attributes that are more valuable than prizes, such as team values, spirit values, and even company culture. These feelings were expressed by hugs, handshakes, or brilliant smiles on each person's face.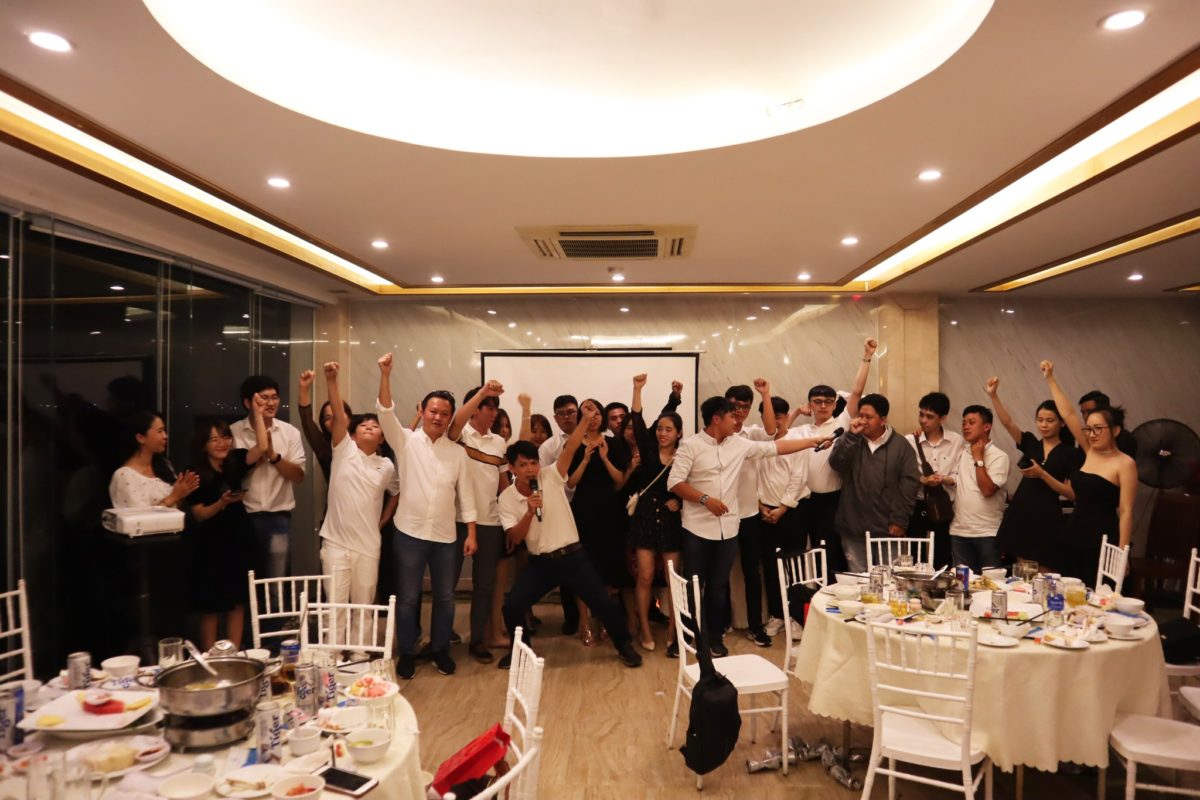 Speranza expressed its sincere appreciation to everyone who took part in the company's development program for our business. Speranza would move decisively, carry out outstanding research and generate inventive enhancements that society is increasingly developing.
To sum up, without a doubt, one of the most successful events of this year was the team-building activities 2022. Many thanks to the members of our event planning team who worked tirelessly to make this one of the year's best events.